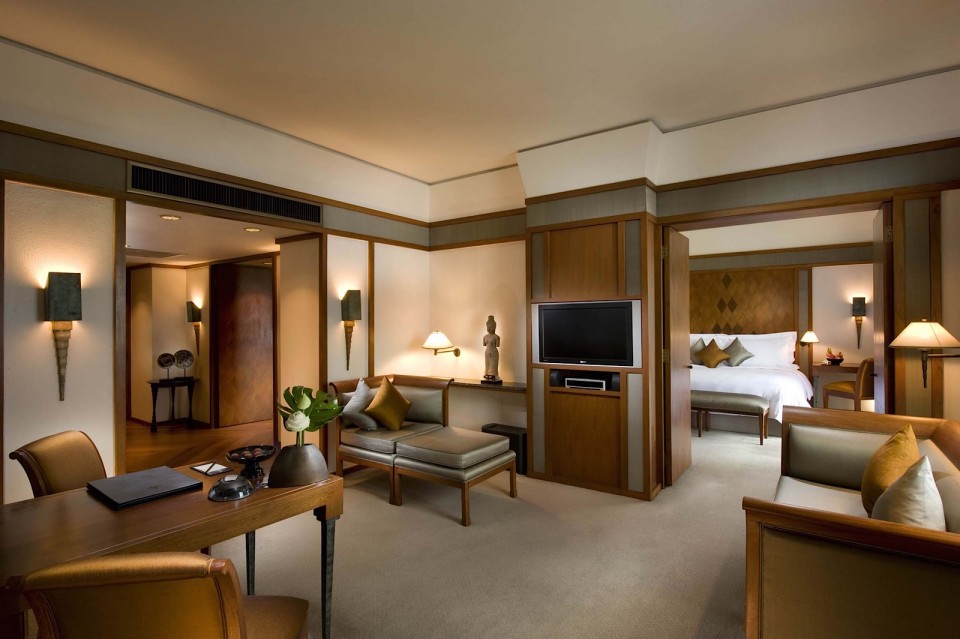 Hotel details
The Sukhothai Bangkok is a luxury establishment right in the middle of this bustling Thai city, yet manages to reflect an air of relaxation and modernity, delivered with just a twist of quaint old-world charm.
Despite its position, it boasts facilities that would shame larger beach resorts, including a big outdoor swimming pool, a gym, a fine spa and even a tennis court. Based in South Sathorn, the city's business district, it provides guests with quick access to the sights and shops of Bangkok.
The Sukhothai Bangkok provides 210 rooms and suites, that are stylishly designed with a local flair that incorporates just a dash of colonial influence. Features include teakwood furniture, Thai fabrics, rich hardwood flooring and exquisite local wood carvings. Nice touches here also include a newspaper and pillow menu, not to mention staff who are always attentive to the needs of guests without being in any way intrusive.
No less than three in-house restaurants cater to guests here and offer something for every palate, from the classic Thai treats at the 'Celadon' that are served in a pavilion floating in a lotus-flower filled pond, to 'La Scala', which as the name suggests, serves Italian food. Finally, the 'Colonnade', offers tasty dishes with broad international influence and legendary Sunday Brunch.
Finally, mention must be made of the hotel's famous breakfast buffet, said to be one of the finest in the city, and reason enough to plan a stop at this noble hotel.
0