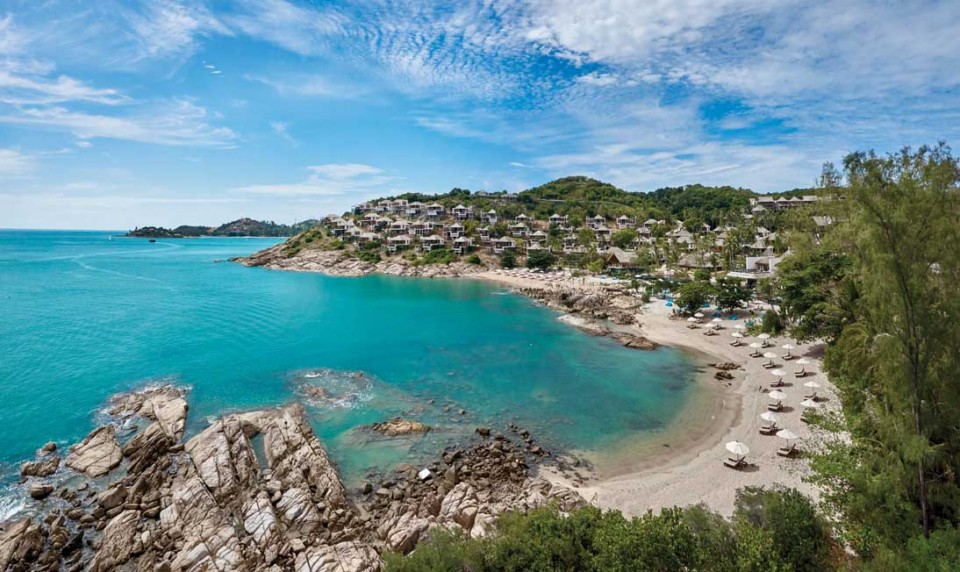 Hotel details
In the hustle and bustle of modern day Thailand it has never been more important to escape the crowds and envelop yourself in a deep sense of peace and tranquility. The Ritz-Carlton, Koh Samui provides this in abundance wraps itself around you and challenges you to stay just a little bit longer.
 175 exquisite villas and suites embrace a private sun kissed bay that sweeps down towards two secluded beaches. And if the beach is not for you then choose from a children friendly resort pool or the swim reef with tropical fish. The joy of being here is that you don't need to go anywhere else although activities around the island can be arranged. Dinner or lunch can be taken in one of 6 amazing dining experiences ranging from the best in international cuisine to the local delicacies from southern Thailand. And of course a cocktail at Tides or One Rai helps get the evening started.
 The Spa Village is almost a destination in itself with 8 treatment suites and 3 massage pavilions plus a yoga pavilion and a lap pool. Unmissable!
 So whether it's a corporate escape, wedding, honeymoon or a much needed personal escape all options are available. Villas start at 97 square meters in size all facing the ocean, private pools and outdoor showers. Sink into your enormous, luxurious bed in between dips in the pool whilst pondering a trip to the spa or which amazing dining option to select that evening.
0