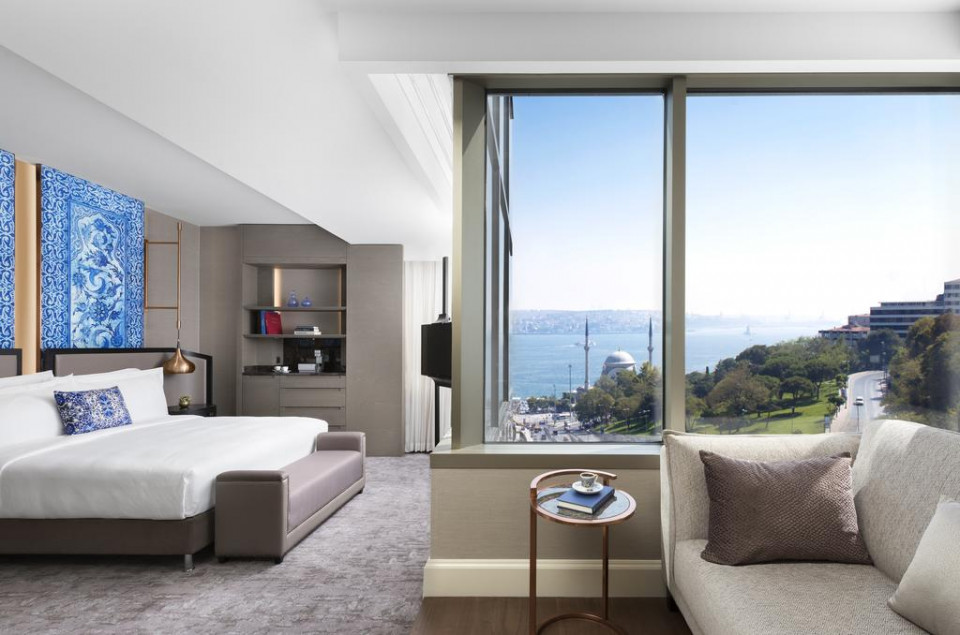 No flash sales available at the moment
Hotel details
Just as the city is a bridge between two continents, Europe and Asia, The Ritz-Carlton, Istanbul brings together two worlds. This luxury hotel set, in the heart of the European shore of the city, within walking distance to the Dolmabahce Palace, and to the Nisantasi shopping and entertainment districts. Guests may easily explore this historical city such as Topkapi Palace, the Blue Mosque, Haghia Sophia and Grand Bazaar, only 15 minutes
The new design and appearance of The Ritz-Carlton, Istanbul significantly reminds of the Turkish heritage and the country's history. Offering breath-taking Bosphorus views, the rooms and suites are ornamented with genuine and admirable motifs originating from Turkish history. Hotel guests are encouraged to experience and appreciate our history while enjoying advanced comfort and pure luxury, along with the legendary Ritz-Carlton service during their stay.
Guests enjoy their stay in one of the 243 rooms, including 22 Suites, 1 Ritz-Carlton Suite with panoramas of the Bosphorus or the city of Istanbul, offering a wide array of amenities as well as complimentary Wi-Fi.
Nowhere else in the world will you find a Bosphorus quite like it! The Ritz-Carlton, Istanbul with its world-renowned quality of service and gourmet delights invites you to experience an unforgettable Istanbul tale where every morning you will awaken to the luminescent waters of the Bosphorus.
0