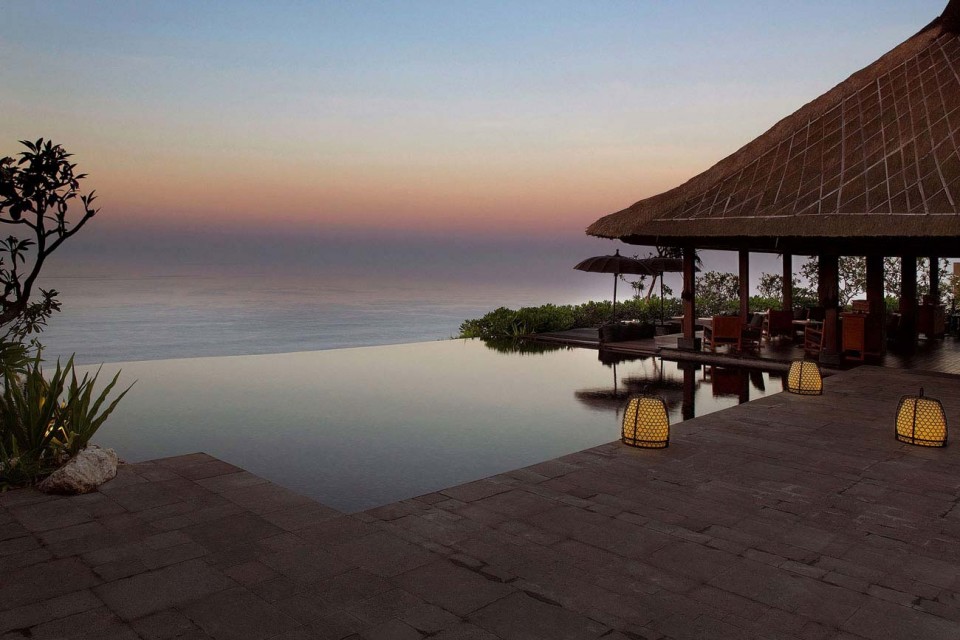 No auctions available at the moment
Hotel details
For an intimate and exclusive retreat, the Bulgari Resort is perfect for you to enjoy Bali and its tropical pleasures. Located on the southern tip of the Jimbaran Peninsula, you will discover breathtaking Indian Ocean views while simultaneously enjoy seclusion and the ultimate in luxury.
Traditional Balinese architecture combined with sophisticated contemporary design of your own private villa will inspire you. The use of indigenous stones, native wood finishes and craft-made fabrics exclusively created for the Bulgari Resort, combined with Balinese antique pieces of art and state of the art technology create an enchanting blend of style and comfort.
The swimming pool with its stunning ocean views creatively leads you to a large ornamental lake and the heart of the hotel – its restaurants, bar and lounge. Enjoy authentic Balinese dishes with regional Indonesian accents in the relaxed setting of Sangkar. Il Ristorante, will feature a contemporary interpretation of classical Italian cuisine in a suggestive and formal atmosphere.
The oceanfront Spa embraces all of the elements of Balinese tradition encompassing a main pavilion of an antique, hand-carved joglo house, open air relaxation lounge area, yoga pavilion, hot and cold plunge pools, private Spa Suites, complete with outdoor garden and a complete selection of healing and beauty treatments.
A pristine private beach, suitable for long walks along the Ocean and featuring a Beach Club, will be reached via an inclinator.
0