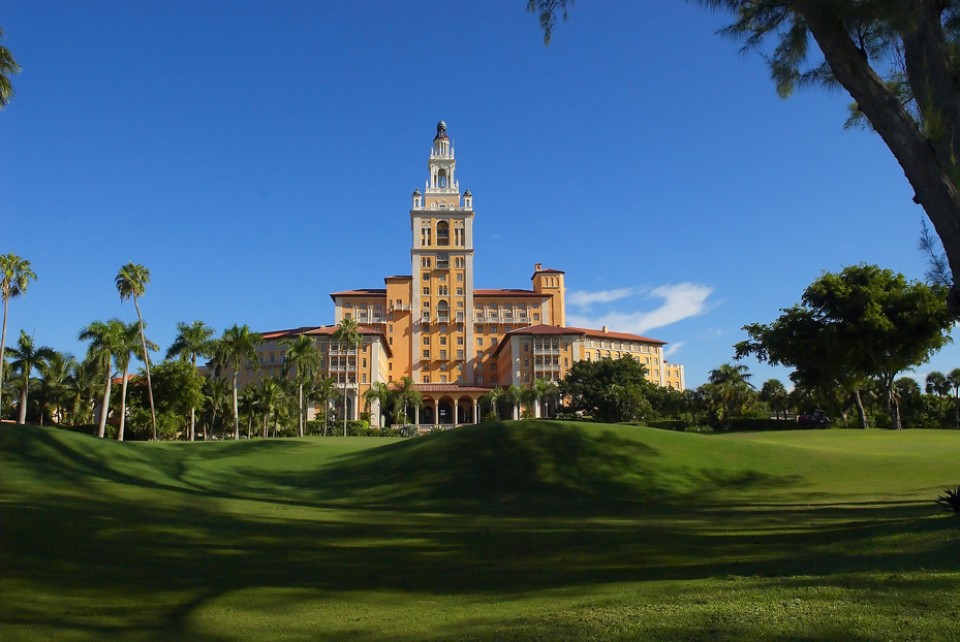 No auctions available at the moment
Hotel details
Set in Coral Gables, arguably Miami's finest neighborhood, The Biltmore is a home away from home for those wanting to experience the city at its finest. The suburb carries the nickname 'The City Beautiful' and it is easy to see why. This superb and luxurious hotel, which dates from 1926, is inspired, like much of the architecture in the area, by a blend of Spanish and Venetian styling and the Mediterranean vibe is ideal for those seeking relaxation away from the masses on South Beach. That said, the area offers plenty of superb opportunities to shop, dine out and enjoy the nightlife that makes Miami so famous.
The rooms here are cozy, but spacious with retro Spanish decor that blends tiled floors with homely rugs and simple furniture to make guests feel very welcome. This old-world Florida charm is replicated in the public areas with marble surfaces, vaulted ceilings, and intricate wall frescos that transport guests back to a bygone era.
Despite these old-school touches, The Biltmore is every bit the modern luxury hotel. Aside from its own golf course, this establishment boasts a spa, a fitness center, tennis courts and most impressive of all, one of the largest swimming pool in the continental United States.
After this, it is no surprise to learn The Biltmore also has its own Michelin-starred chef, who presides over one of the hotel's four eateries and Culinary Academy.
Not only that, but the hotel's most infamous guest was one Al Capone, who legend has it used to occupy a suite at the top of the hotel.
0