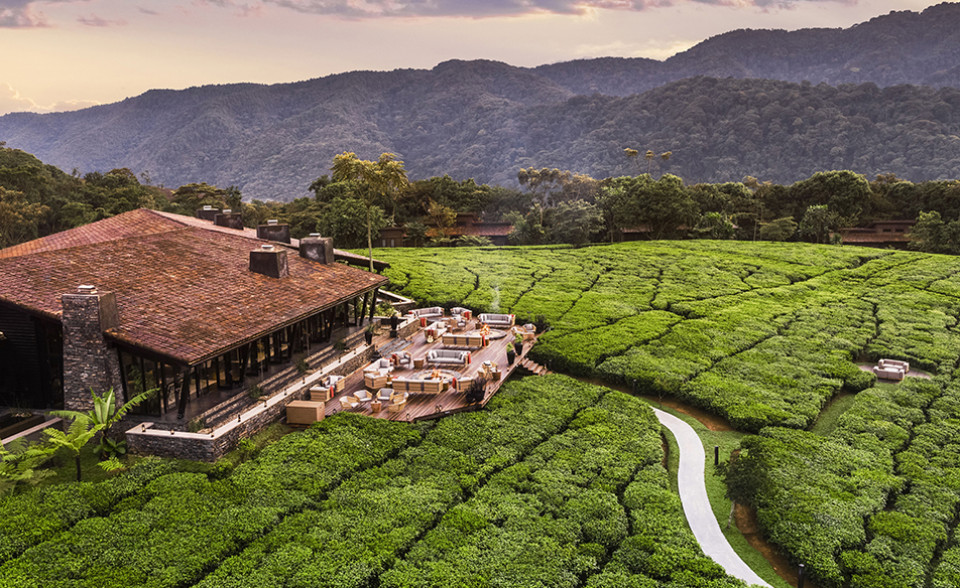 Hotel details
The One&Only Nyungwe House is suspended over the slopes of the forest and offers breathtaking views of the protected jungle. This is home to Rwanda's incredible, exotic animal life where you can spot thousands of fauna and flora species, including 13 kinds of primates.
The treetop-skimming, luxury rooms and suites are secluded in wonderfully wild National Park surroundings and are available to accommodate all adventure seekers whilst paying homage to the beauty and heritage of Rwanda. The two-bedroom Forest Suite is designed for the wild at heart and inquisitive of spirit; it is perfect for those travelling with friends or family whilst the Luxury Suite offers plenty of room across large living spaces and private outdoor decks. The Nyungwe Room celebrates Rwanda's natural beauty, from its immersive tree-grazing balcony to its chic African design and thoughtful furnishings.
You can enjoy exceptional dining during your stay as well as taking advantage of two signature experiences daily.  Talented Executive Chef Treasure Makwanise's own remarkable experiences have influenced his creative cuisine and you will enjoy discovering his passion for local cuisine and the inspiration for his recipes. The kitchen offers daily menus to suit your individual tastes and preference and all have conservation and sustainability at their heart.
You can trek alongside chimpanzees and monkeys whilst exploring wild jungles and sky-high bridges spanning the treetops then return to unwind with locally inspired beauty treatments in the Spa where you can enjoy private yoga and meditation classes for a serene sense of wellbeing. Nyungwe House is at the heart of this incredible environment so come and experience this wonderful place for yourself.
0