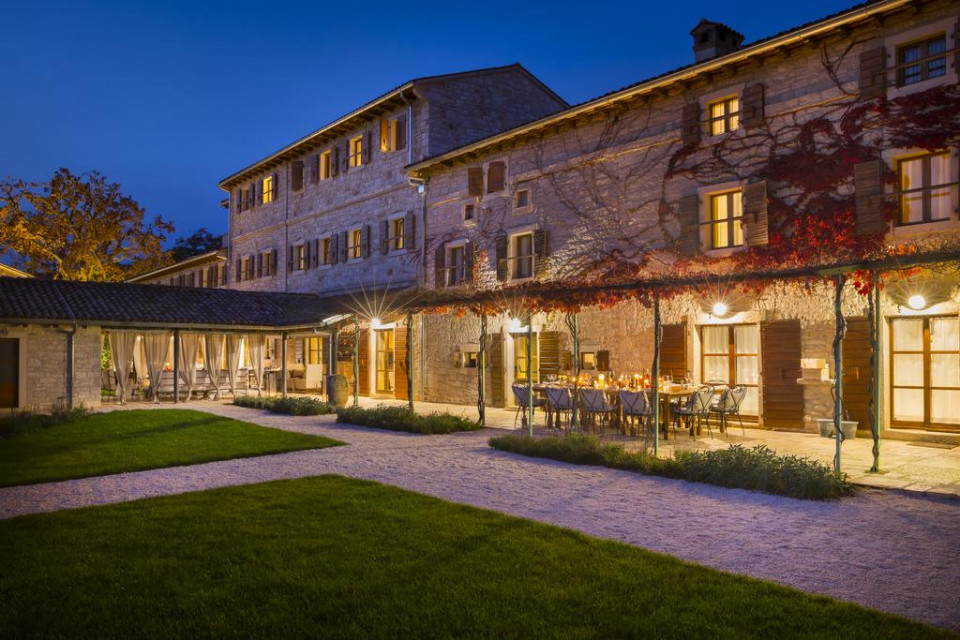 Hotel details
In the heart of Istria is a stunning wine hotel and estate concept with a choice of 3 bedroom villas with private pools or one of the 15 private residences with all the comforts of a luxurious hotel, along with 9 hotel rooms & suites. Some of the residences have their own private pool as well as the 3 main pools – one inside, two outside. This is indeed a peaceful oasis where you can relax body and mind whilst enjoying our incredible range of wines and innovative cuisine.
The Adriatic Sea is a stones throw away so you can escape to a beautiful beach. On the estate itself there are plenty of hidden corners to explore in this untouched natural space. You can walk or cycle at your leisure along the hidden forest paths.
In October it is grape harvest and olive picking time and guests are welcome to join in. Our restaurant is open every day for lunch and dinner and the menus are based on seasonality and locality. And of course accompanied by the very best of our wines. Executive Chef applies his experience and creativity with stunning effect, whether you are in the main restaurant or the bistro.
With a philosophy that embraces the quality of life and nature this is evident across all that is done at Meneghetti. Luxury is combined with sustainability so that your stay feels both exceptional and natural at the same time. Your body will be relaxed, your mind reset and of course your taste buds will dance!
0