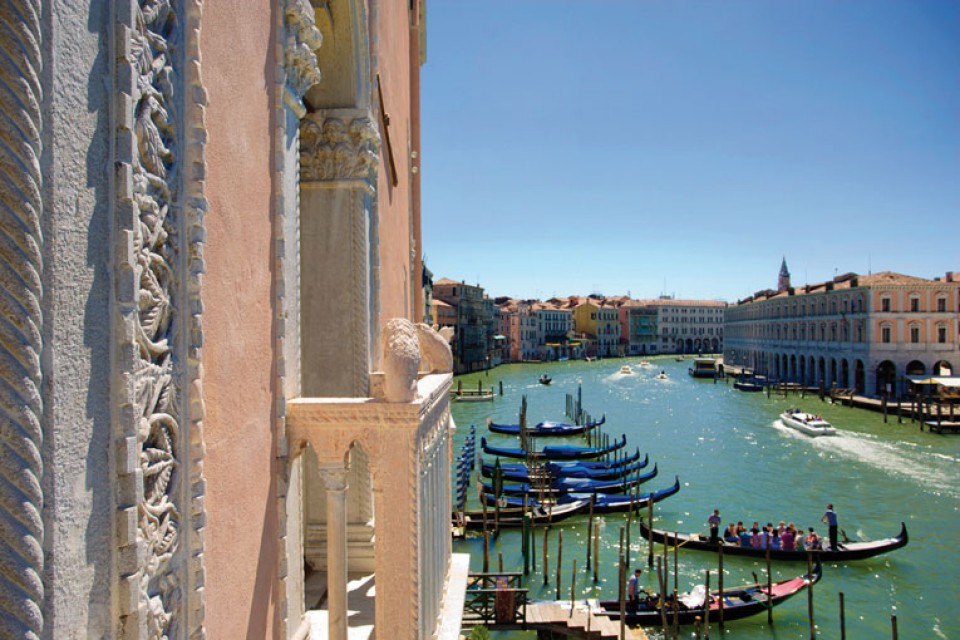 Hotel details
The Ca' Sagredo hotel in Venice is a must for anyone looking for a veritable Venetian experience. Ideally located between Ca' D'Oro and the Rialto Bridge, the Ca' Sagredo combines spectacular views and old-world charm.
The history enthusiast will be excited to learn that the Ca' Sagredo Hotel itself, dating back to the 15th century, has been declared a national monument. Amazingly, even after five centuries, the castle is just as opulent as ever. You are sure to find yourself more than comfortable in any one of the hotel's 42 magnificently-appointed rooms and suites with stunning views onto either the Grand Canal or the charming Venetian rooftops.
As would be expected, the Ca' Sagredo offers only the finest food and wine selections. Treat yourself to a romantic candlelight dinner at L'Alcova restaurant as you watch the gorgeous sunset on the Grand Canal. Head chef Giampaolo Cosimo delivers sensational dishes based on traditional Venetian fare. Just across the canal, the Rialto market delivers fresh seafood daily.
Activities in Venice are limited only by your imagination. In this perfectly-situated hotel, guests have the very best of Venice right at their fingertips. Sip a refreshing bellini at one of the many caffes in famed Saint Mark's square or explore the trendy Cannaregio neighborhood for a glimpse of everyday Venetian life. For those culture buffs, another must is a stop at the Guggenheim Peggy Collection and the Musei Civici.
0