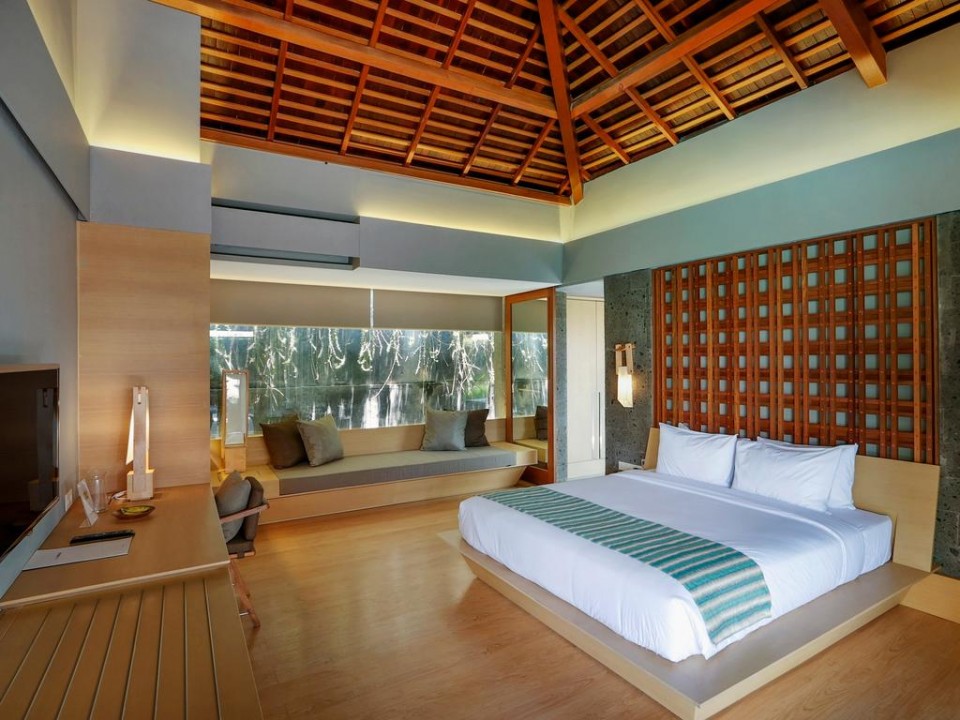 How to take part to the auctions
This special package for The Santai includes:
7 nights for two
Breakfast for two
All taxes and service charge
Valid until April 20th 2020
Blackout dates may apply
The value of this offer is 2400 euros
This offer has a zero risk policiy. No prepayment will be required. You will be contacted once you have a winning bid so you can provide a selection of dates.
Don't let it go away!
There is no bid for this product
Hotel details
Bali is a very special place, and Balinese people quite unique in terms of their attitude towards hospitality, so any retreat on this island has to be very special too. The Santai does this with a combination of stunning accommodation and a special family attitude that comes from every member of the team here. You won't know until you experience it first hand!
Choose from a 2 or 3 bedroom villa, perfect for families or groups of friends. And of course you have your own kitchen so you can be fully independent if required. The 3 bedroom villas are a stunning 600sqm so you can fully stretch out and be at home. Amazingly comfortable king sized beds and beautiful rain showers in every bathroom.
As with all Lifestyle Retreat properties, cuisine is not only important but also local. Gong Restaurant serves up the very best of Indonesia on a plate alongside other south east Asian favourites. And why not learn to cook what you have tasted during your stay by taking a 2 hour Balinese cooking lesson?
Peace and tranquility are central to your stay but you are only 15 minutes drive away from the bars and shops of Seminyak so you can mix things up if you need a break from that relaxing private pool. With the spacious 2 and 3 bedroom villas you may not see anyone all day such is the serenity of this peaceful Balinese haven.
0