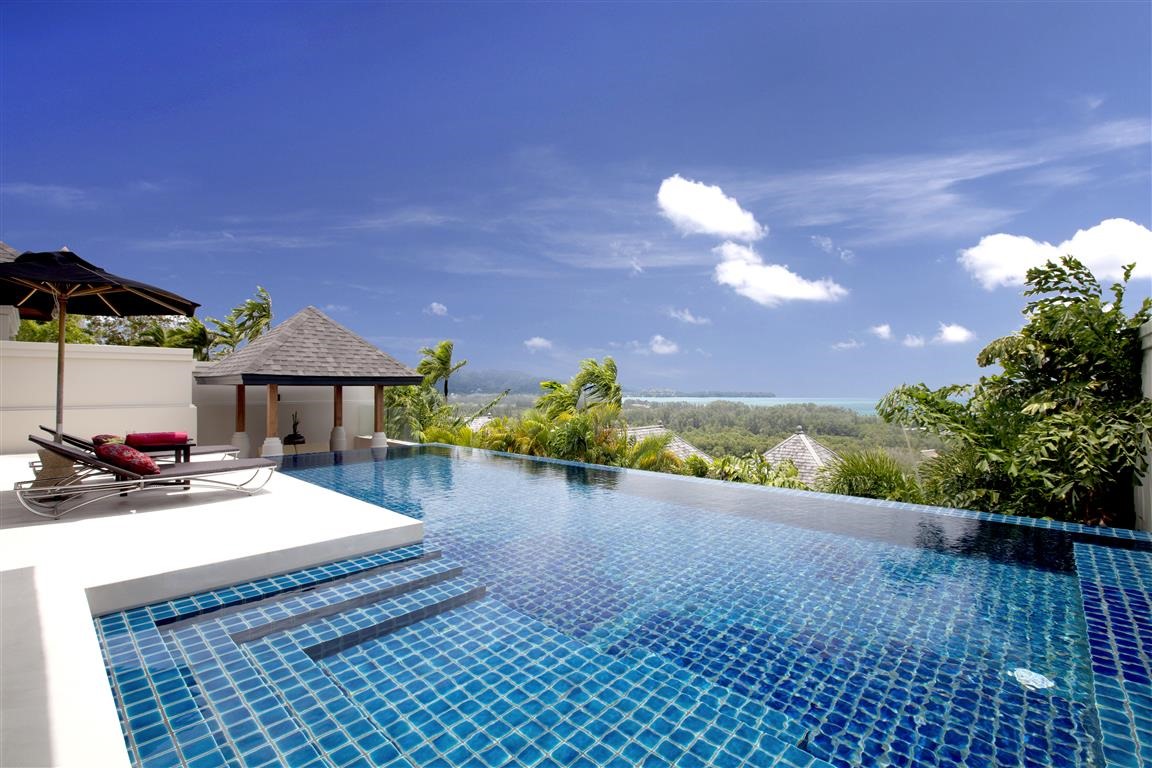 Hotel details
Perched in the jungle on a hillside on the southwest side of Phuket, the Pavilions is a 93-villa and suites retreat designed with romance-seeking couples in mind. All of the villas at this luxurious complex have stunning panoramic views over the Andaman Sea or lush island mountains.
At the Pavilions, the villas are clearly the stars, offering exclusive privacy with private pools and the services of an excellent in-villa spa. Modern Asian styling meets European heritage in the capacious villas with traditional hardwood furniture and airy floor-to-ceiling windows. A free-standing bath and rain shower and a private spa & steam room are just some of the delightful touches on hand.
The food at the Pavilions' excellent and stylish 'Plantation Club' is modern Thai cuisine using only 100% locally sourced produce, 'Firefly Pool and Restaurant' feature Mediterranean and Thai dishes designed to please any palate. With excellent service and relaxed atmosphere, guests can savour an idyllic meal, before taking a stroll through the jungle to the famous '360°' bar. Here you can sample the unforgettable mandarin lemongrass mojito and delectable tapas while enjoying stunning views of the sun setting over the ocean.
When it comes time to visit the sea, the Pavilions offers a complimentary shuttle service that whisks guests to a private area of arguably the loveliest and most exclusive of Phuket's beaches in under five minutes. Here, visitors can enjoy the pleasures of snorkelling in the lagoon's coral reef, or, if they are feeling particularly adventurous, the hotel even offers excursions to elephant sanctuaries where you can connect, feed and appreciate these majestic animals.
0