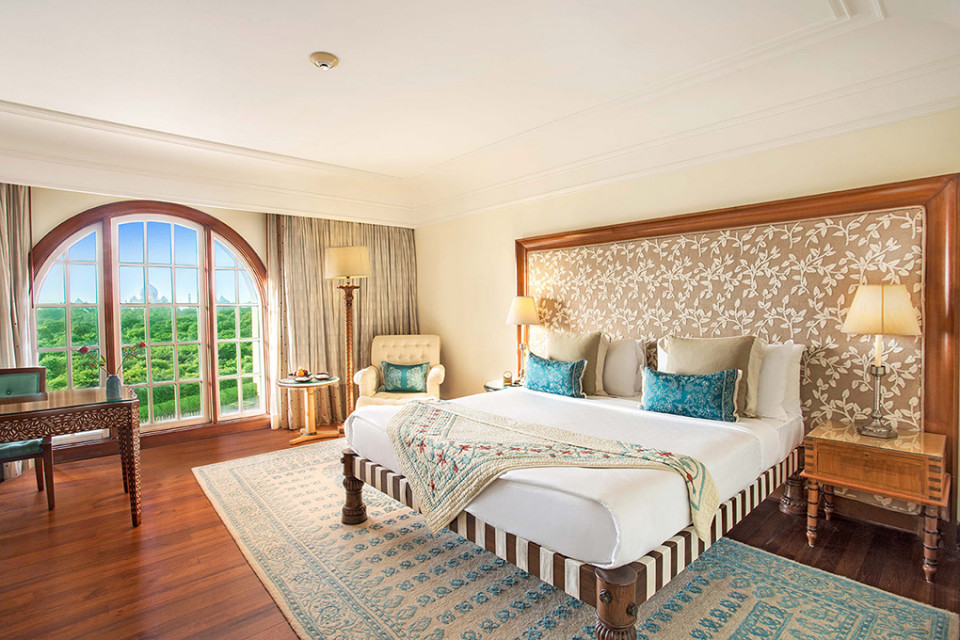 Hotel details
The Oberoi Amarvilas, located in Agra, India is a truly spectacular and unique resort.
Located a mere 600 meters from the Taj Mahal, the image of this world-renowned monument can be seen from every room, suite, lobby, bar, and lounge. The setting of the Oberoi Amarvilas is indeed a place of magic and wonder.
The spectacular views over manicured grounds and the beautiful Taj Mahal are what make the rooms at The Oberoi Amarvilas special, but it is the care taken in the design of these rooms that make them luxurious. Rich woods are incorporated in the flooring as well as the furniture, and spacious marble bathrooms are the pinnacle of lavishness. Suites are distinguished by separate rooms, spacious terraces, and large four-poster beds.
There are two exquisite restaurants at The Oberoi Amarvilas, both specializing in international fare as well as delicious local Indian favorites. Additionally, the resort bar offers a delightful line of refreshing cocktails and fine wines to be enjoyed while taking in the breathtaking views over the Taj Mahal. For guests who prefer to dine in, the resort features a 24-hour in-room dining option.
The main attraction at The Oberoi Amarvilas is, of course, the Taj Mahal. Additionally, it is only a short 15 minute drive to the city center where guests can discover a rich culture with a long history. Within the resort itself, offerings include a complete fitness center, world-class spa, and professional Yoga classes.
0