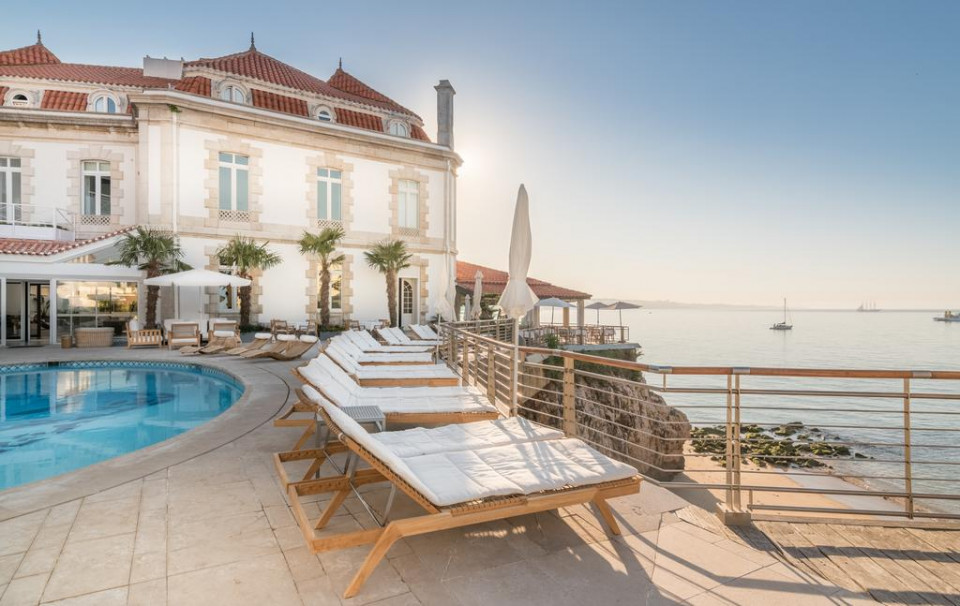 Hotel details
Cascais is a very special place and some would say is the very best part of Lisbon! The beautiful beach and classic architecture gives one a special feeling on every visit. The hotel Albatroz is perched on the sea with superb views and a stunning pool. In fact everything looks out over the Atlantic and the next stop is the Americas. Originally built in 1870 as an aristocratic summer house it still somehow feels as though you are stepping back in time here at the Hotel Albatroz.
All of the 52 rooms have recently been refurbished and all of our deluxe rooms and suites gaze serenely out to sea. The new contemporary design rooms will make it difficult for you to leave and wander down to the sand below. The decor is in keeping with the history of this beautiful building but with all the modern accoutrements you would expect to find in a great hotel.
Many of the staff have been here for many years and are an amazing source of information on all that this area has to offer. You can cycle around Cascais or jump in your car and explore the coast. Then come back to the cliff edge bar for a sundowner before heading to the restaurant for a wonderful formal treat of a dinner. Portuguese cuisine of course fresh from the sea.
The art of a great hotel is to combine history and today, the cool with the grand and, most importantly, to make the guests feel comfortable and welcome.
0