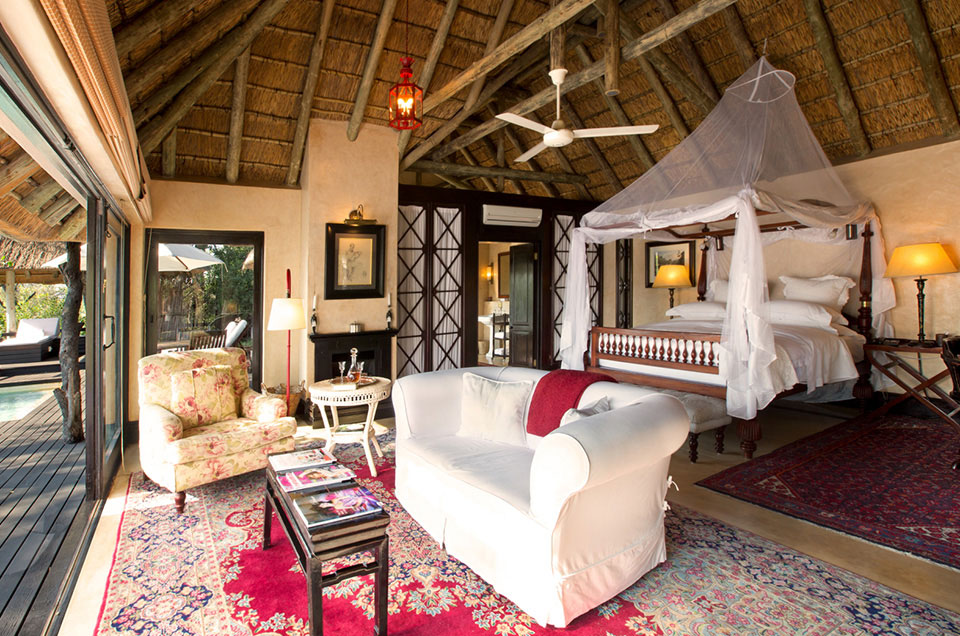 Hotel details
Are you ready for a truly authentic and luxurious African escape? If so, turn your compass southward and make a reservation at the Royal Malewane in South Africa.
Located in a private reserve on the western fringe of the Kruger National Park, this exclusive lodge offers you the best of African wildlife while tending to you and your needs in the most personal, attentive manner.
Forget the tent-here the campsite is made up of six freestanding private suites that blend in perfectly with magnificent surroundings, each with their own rich deck wood terrace, thatched gazebo and spillway pool, these suites are anything but rudimentary. The jewels in the crown are the Royal and Malewane Suites, the largest and most private and exclusive in Africa.
The Royal Malewane's culinary exploits will be as memorable as your first trip into the bush. You will definitely want to organize to experience one of the chef's original specialities: an early-morning breakfast in the bush. And when you return to the hotel after a day of trekking through the wilderness, keep the adventure going and savour a chilled local beverage.
Here, the order of the day is whatever you choose it to be. Think about starting the day with an early morning game drive followed by a cultural village tour. The possibilities here are endless and exhilarating!
0