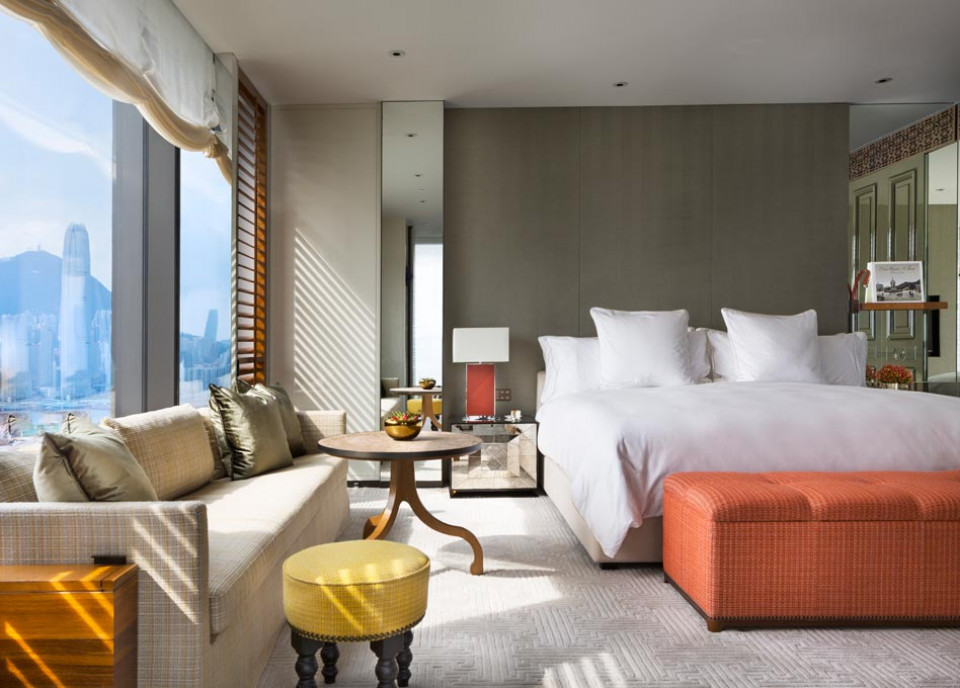 Hotel details
2019 sees the grand opening of the Rosewood Hong Kong. Rising up from the waterfront on Kowloon the hotel will provide the grandest views imaginable of Hong Kong Island and the incredible beauty of the city and the harbour. This is indeed an urban sanctuary on a grand scale.
Rosewood Hong Kong invites guests to escape to the rarefied world of the vertical estate and in keeping with the incredible hotel standards in this great city, they have raised the bar even further for outstanding hotel luxury. 322 rooms and 91 spacious suites will have personalised butler service and access to the stunning Manor Club.
Guests may choose between views over the hustle and bustle of Kowloon or take in the constant sleepless city with views of Victoria Harbour and Hong Kong Island. After a day of exploring all that Hong Kong has to offer there is nothing better than being able to retreat to this vertical haven of ultra-luxury in one of the world's great cities. For example, the Harbour View Room at over 50 square metres boasts incredible views with a freestanding marble bath and a 55 inch high definition TV. It may not be easy to leave your room!
Adding to this luxury urban oasis is the first city outpost of the Asaya signature wellness concept which combines treatments for the mind, body and inner self. Imagine also a 25 metre long outdoor pool enjoying panoramic views over the harbour. Asaya's full integrative wellness offering will open Autumn 2019.
0