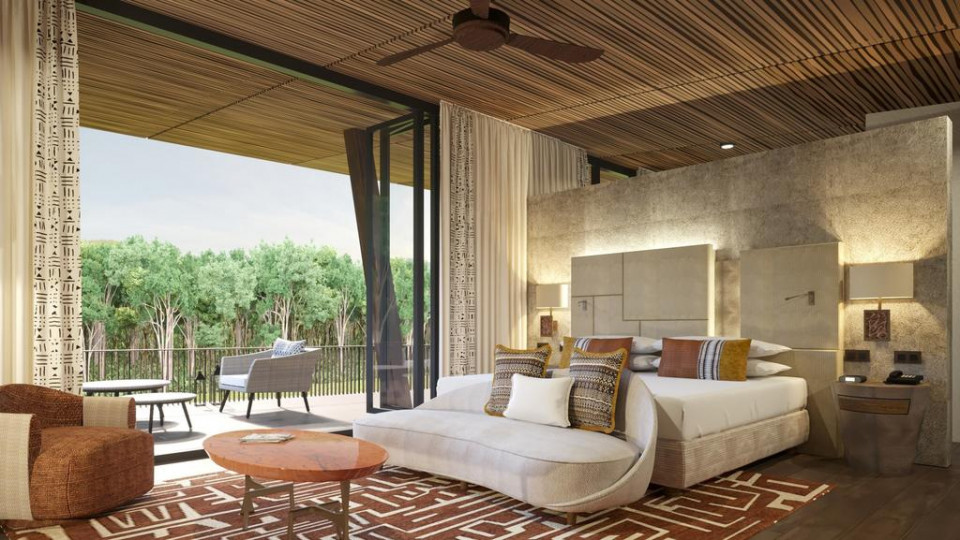 Hotel details
Surrounded by swaying eucalyptus trees, One&Only Gorilla's Nest awakens a wild spirit of adventure offering eye opening encounters with majestic mountain gorillas. Cushioned in the foothills of the breathtaking Volcanoes National Park, the hotel makes the magical possible as you enjoy a once-in-a-lifetime, personal encounter with the majestic mountain gorillas roaming free.
From the moment you arrive fauna and flora greet you. A hidden garden atop the mountains where eucalyptus trees grow all year round in the fertile Rwandan soil. The plant-life contributes to everything from your welcome drink to your dinner and the logs burning on the fire. A perfect ecosystem that is constantly growing.
Individual free-standing lodges and suites sit above sprawling gardens with tall eucalyptus trees and volcanic surroundings. Feel the call of the trees from your secluded sanctuary. Feel connected to nature in Rwanda, with cuisine crafted and inspired by local produce. Feel inspired by the uncertainty of not knowing what your next meal will be but knowing that you will love it and overlooking the sprawling greenery beyond, a wealth of spa treatments await at the spa, drawing from traditional African wisdom.
There are only 96 gorilla permits issued per day. Permits are not included in the room rates and must be purchased separately. One&Only Gorilla's Nest is a 2.5-hour scenic drive from Kigali international Airport or enjoy a dramatic entrance, in your own chartered helicopter, only 25 minutes from Kigali International Airport and 45 minutes from One&Only Nyungwe House.
0