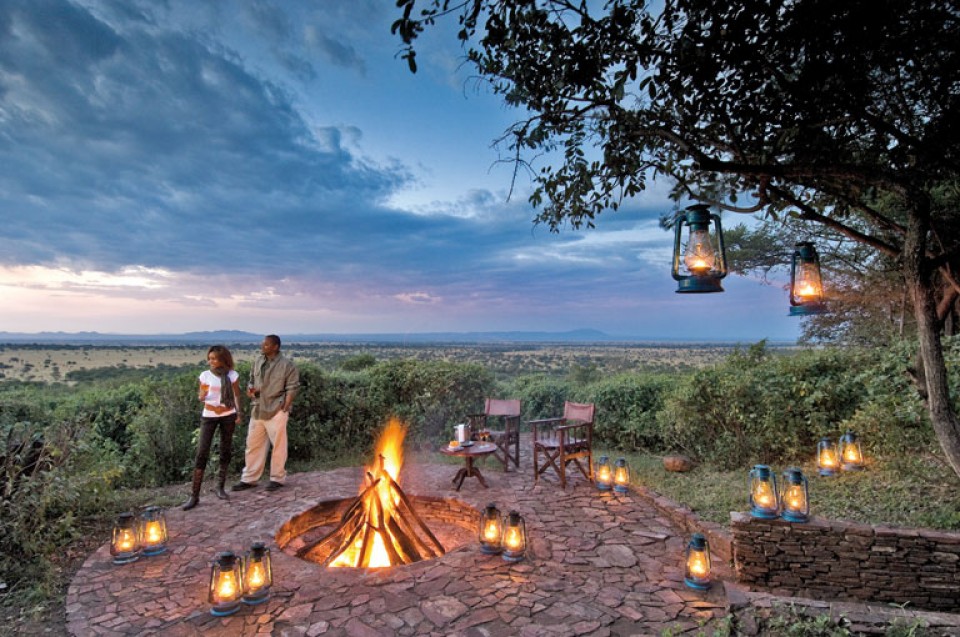 No auctions available at the moment
Hotel details
What will most amaze you when you first reach Kirawira Camp Western Serengeti is the striking contrast between the simplicity of your natural surroundings and the remarkable luxury of this unconventional hotel.
After arriving at the private airstrip, your own butler will lead you to one of the lodge's 25 tents and unpack your suitcases. Meanwhile, you can discover the Victorian antique furniture, mahogany floors, four-poster beds and bathrooms laden with porcelain and gold. There's even a small terrace from which to watch the sunsets.
The cuisine offered in the dining tent is extraordinary. You can choose from the à la carte menu or order whatever dish you want — the chef will be happy to prepare it for you. Everything is served on magnificent Limoges porcelain. It's difficult to imagine such luxury in this part of the world.
The professionally-trained guides know their trade better than anyone. You will realize this yourself when they lead you closer to lions and many other wild animals than you ever thought possible. There are not only mere glimpses through binoculars at wildlife; more than any other place in the world, the Serengeti, whose animals far outnumber the human population, allows you to get close to nature in the most unforgettable way.
0