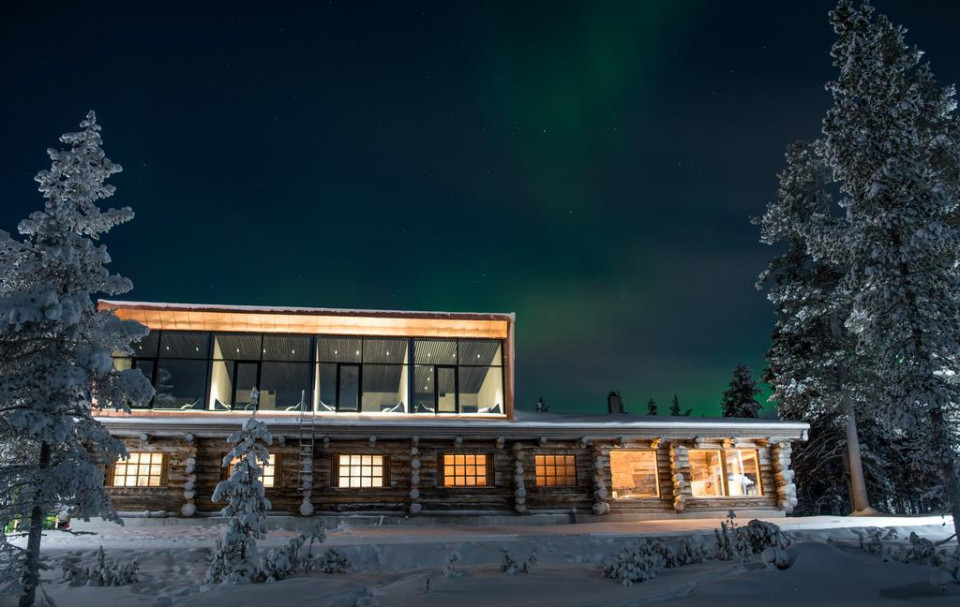 Hotel details
In the frozen landscapes of northern Finland Javri is an exclusive lodge open to just a few fortunate guests at a time. Here in the Arctic Circle you can escape the real world and do what Finland's longest serving president did and use this magical place to dream, discuss and often to decide.
After a major renovation in 2017 – Grand Designs meets Scandinavian Chic – modern architecture now blends with traditional design. The environment is part of Javri from the recycled plastic flooring to the geothermal heating system. All materials and indeed all of the cuisine ingredients are local leaving a minimal footprint on this precious landscape.
Javri is less than 30 minutes from Ivalo Airport in the heart of Finnish Lapland and on the edge of the second largest natural park in Finland. With capacity for just 26 adults all rooms have been meticulously and beautifully designed to bring in a feeling of Nordic peace and tranquility. The cuisine is exceptionally creative with ingredients delivered by the local community. Dinner is a 5 to 7 course extravaganza in tune with the seasons.
During the day you can choose between dog sledding or even ice swimming. Go snow walking and explore the endless white landscapes. Then come back to a heated indoor pool and 2 authentic Finnish saunas. In summer you can forage for berries and mushrooms in the forests or immerse yourself in indigenous Sámi culture in the tiny village of Inari. And Saariselka is Europe's most northerly ski resort. This is Arctic Chic beyond your dreams.
0