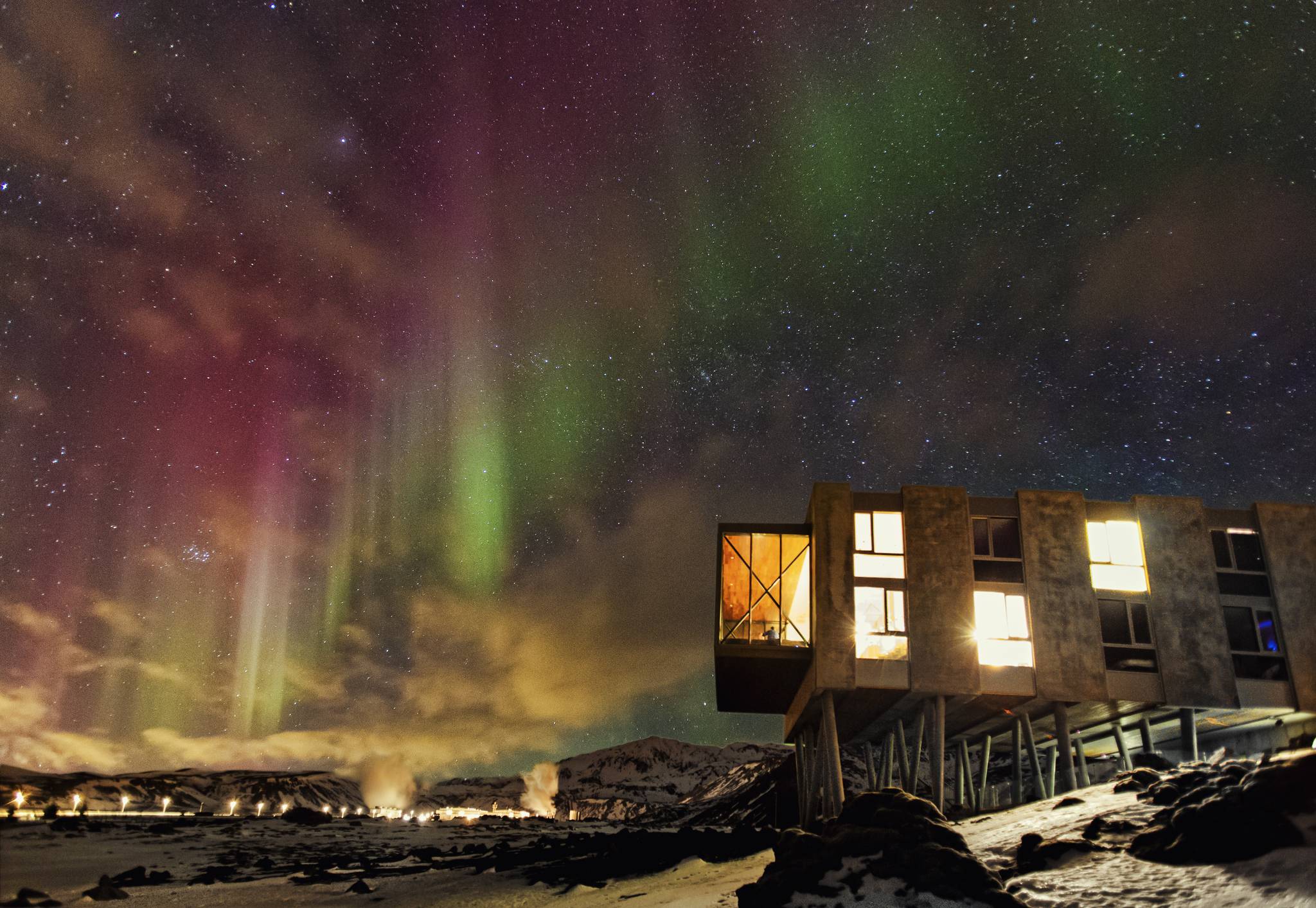 No auctions available at the moment
Hotel details
Just an hour's drive from the capital Reykjavík, the ION hotel offers guests a luxury escape set against a lunar-like backdrop in Iceland's majestic lava fields. Standing, half supported on pillars, this sustainable boutique hotel provides a truly unique experience in this magical land.
Whether you come to enjoy the breathtaking Northern Lights or to trek across the ancient glaciers or simply to relax with a spot of fly-fishing, the ION will welcome you with open arms.
The hotel offers 45 beautiful rooms with large hypoallergenic beds, fair trade organic linens and Sóley Icelandic soaps and lotions. Each room is sound-proofed with soft lighting, and standard features include an in-room safe, free Wi-Fi, satellite TV, hairdryer, kettle, bathrobes, slippers and the deluxe rooms offer a mini-bar and coffee machine. Large picture windows provide stunning views of the surrounding area.
Continuing the sustainable theme, ION's restaurant offers seasonal and regional food that relies heavily on renewable, farm-fresh ingredients to spectacular effect and includes such delights as a Reindeer burger in brioche with brie and red onion jam.
The hotel's quiet position belies the host of activities on offer here. And one of the first guests should try is a relaxing dip in one of the many natural hot springs that dot the area in this region of volcanic activity. Additionally, the hotel offers jeep tours, horse riding, rafting, glacier tours and even diving and snorkeling opportunities in the Thingvellir National Park.
And for those who wish to simply lay back and relax, the treats offered at the hotel's Lava spa will certainly not disappoint.
0