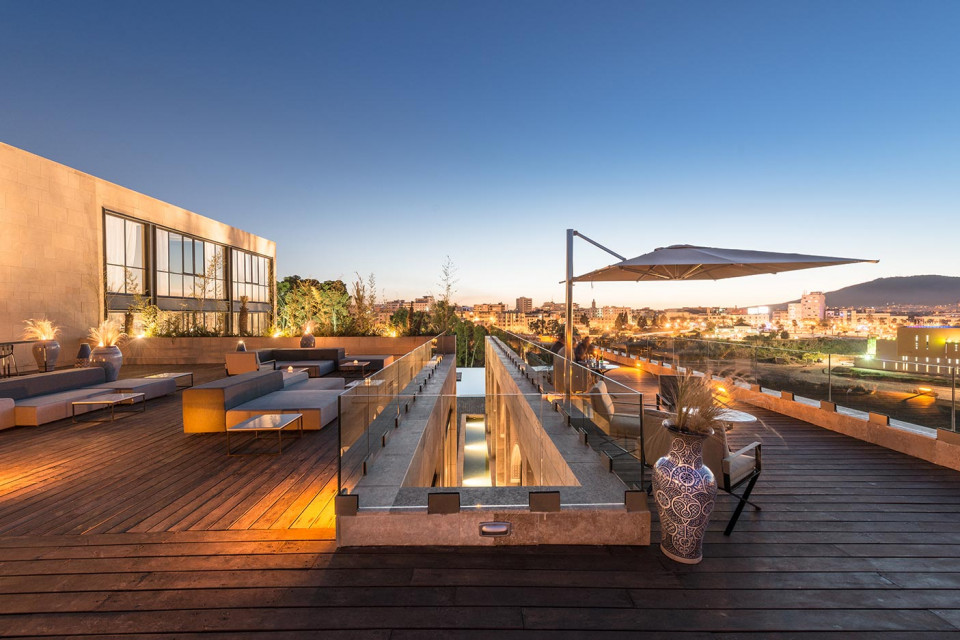 Hotel Sahrai – Fez – Morocco
How to take part to the auctions
This special package for the Hotel Sahrai includes:
4 nights for two
Breakfast for two
All taxes and service charge
Valid until March 1st 2020
Blackout dates may apply
The value of this offer is 1200 euros
This offer has a zero risk policiy. No prepayment will be required. You will be contacted once you have a winning bid so you can provide a selection of dates.
Don't let it go away!
There is no bid for this product
Hotel details
Derived from the Moroccan word for magic, Hotel Sahrai is the coolest way to see such an incredible place as Fez. Perched high above the Arab world's largest medina this is a totally new, chic hotel experience thanks to the futuristic design work of Christophe Pillet. And its only 2.5 hours from Paris so it's easy to transport yourself away to a totally different world. This former summer palace has been transformed into an exotic escape that combines tradition with contemporary comfort.
With 50 rooms and suites to choose from you have an incredible choice of space and luxury, right in the very heart of Fez. This is the beauty of Hotel Sahrai: all the amenities of a grand and luxurious hotel but with all the intimacy, heart and above all location that a small property can offer.
During your stay you can enjoy two beautiful restaurants and two very funky bars that offer you a choice of traditional French hospitality or Moroccan chic ambience. The Jungle is a rooftop bar that affords you the best views of Fez whilst sipping on a  crafty cocktail. There is a Givenchy Spa that is an oasis of tranquility and wow treatments, an infinity pool, hammam and superb fitness centre so that you can look after yourself in the best possible way during your stay. There is also superb private meeting and event space but most importantly our welcoming staff are here to show you the best of Fez!
0