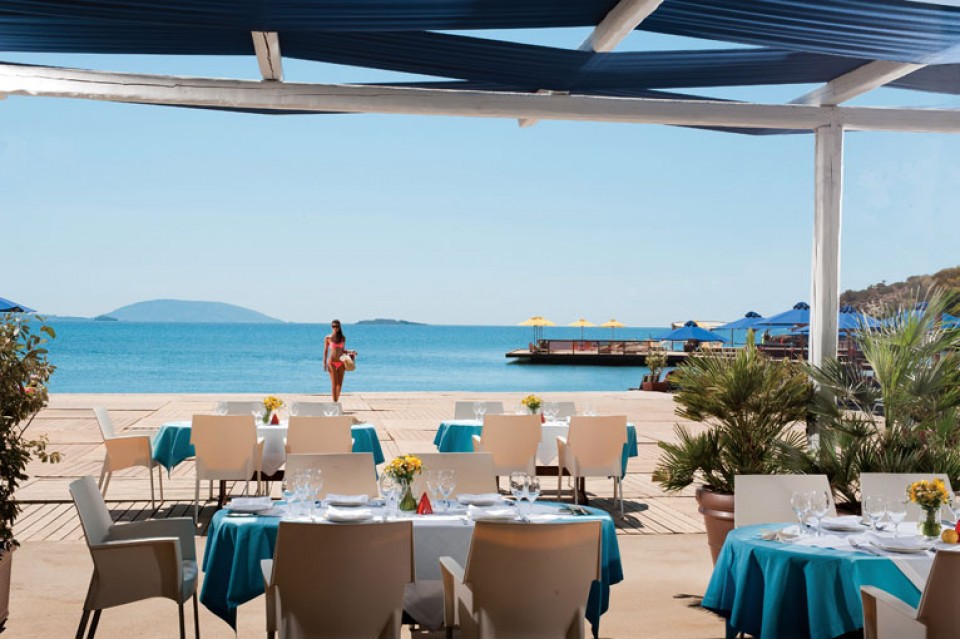 Hotel details
The Grand Resort Lagonissi in Greece is a lush-green oasis overlooking the blue Aegean Sea.
It blends the last word in 21st-century luxury with the relaxation of tranquil natural beauty. Concealed on a stunning 72-acre peninsula in south Athens, this exclusive resort offers travellers the choice from nearly 260 deluxe rooms, suites and villas that offer fabulous levels of comfort and style. Amenities include a first-class spa and fitness centre, ten top-class restaurants and a yacht rental service.
Guests enjoy the very best levels of luxury in their rooms, including marble bathrooms, walk-in closets and private terraces. Large-screen TVs, butler service and private gyms, are all part of a service that leaves no desire unanswered.
There are few better ways to end a day here than watching the sun set over a shimmering sea, whilst sipping a perfect cocktail in the Veranda bar. Afterwards, why not sample the freshest fish at the Ouzeri restaurant? Perched on the sea front, it serves local fare in a traditional Greek setting. Or enjoy the best Italian, international or sushi cuisine at one of the resort's other nine top-class restaurants.
And no visitor should miss the opportunity to indulge themselves at the Blu Spa, the perfect place to recharge the batteries with a facial or body treatment directly on the beach. And despite all its tranquillity, this spellbinding resort is just 15 minutes away from Athens International Airport.
0