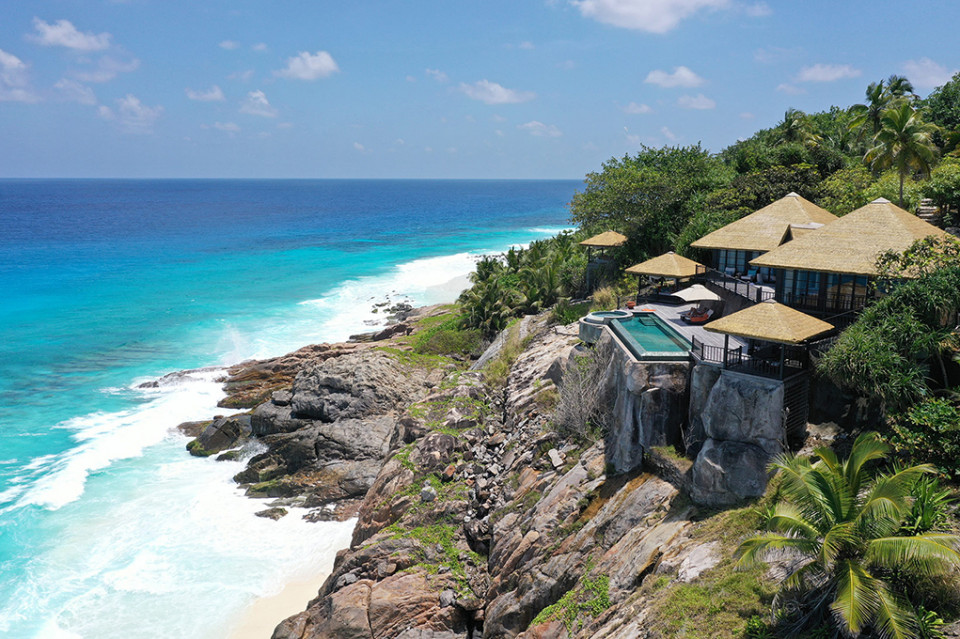 Hotel details
The word 'unique' can often be over-used but not in the case of Fregate. This is the ultimate, not only for private seclusion and security but also for the environment of natural habitats and rare species. This is part tropical paradise part wild island life where you are surrounded by nature in all its untouched glory.
Here you can disappear from the real world and enter a conservation sanctuary: 100 species of birds to keep you company, giant tortoises (over 3500!!), hatching turtles and all surrounded by beautiful coral that gets as well looked after as every guest.
For your stay chose between a private pool villa for a family of five or the Banyan Hill Estate for a party of six adults in total privacy. Beach parties, night safaris, boat trips around the island and exclusive private dining in the evening, everything is possible. Explore the island you must! Race round the island on Hobbie cats, dive and fish. And then eat anywhere on the island with fine dining on fine linen.
With seven entirely private beaches and just 16 villas it's just you and nature. Have your own private beach and put the 'occupied' sign on whilst enjoying the natural heaven around you. To reach Fregate just fly into Seychelles International Airport and the team pick you up from there and organize the transfer by helicopter or by boat.
Your private butler will then take care of your every need so that you can immerse yourself in an idyllic tropical paradise.
0