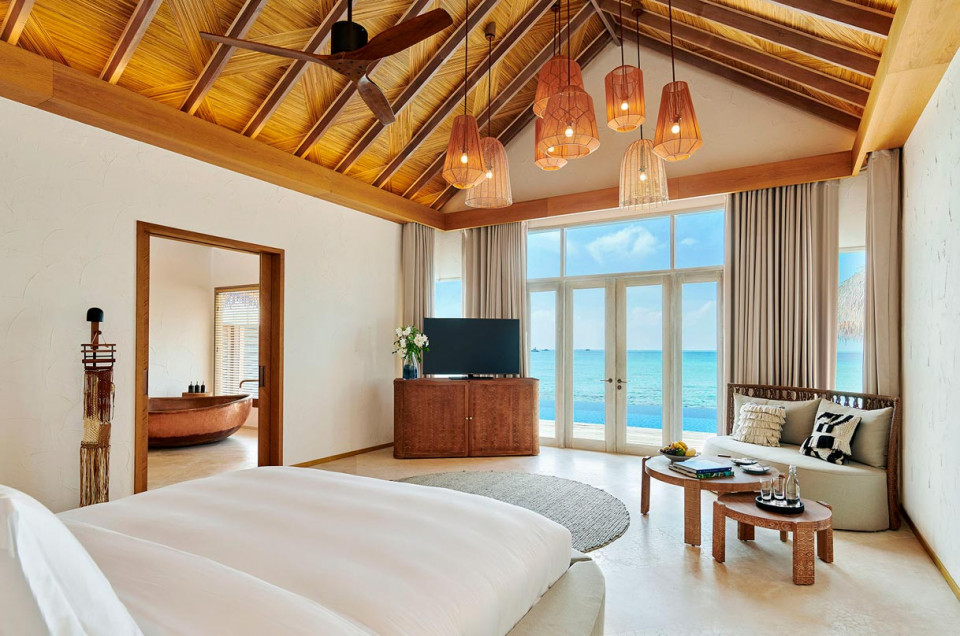 Fairmont Sirru Fen Fushi – Maldives
How to take part to the auctions
This special package for Fairmont Sirru Fen Fushi includes:
10 nights for two
Breakfast for two
All taxes and service charge
Valid until April 20th 2020
Blackout dates may apply
The value of this offer is 10500 euros
This offer has a zero risk policiy. No prepayment will be required. You will be contacted once you have a winning bid so you can provide a selection of dates.
Don't let it go away!
There is no bid for this product
Hotel details
The Fairmont Maldives is a sophisticated oasis of a tropical heaven. Pure white beaches, jewel-like coral reefs and an incredible underwater art gallery [a first for the Maldives and who would have thought you would be oggling incredible art below the water]. And don't forget it's also all about the journey: a sensational 50 minute plane ride from Male which gives you a front row seat overlooking the crystal coral seas of the magnificent Maldives.
The island is just over 1 Km long so it's still big enough to get lost on. Imagine a 200-metre long swimming pool and a choice of pure white beaches. You can walk, buggy or bike between all options. Work on your photography in the studio; work out in the 'wow' fitness centre or immerse yourself in the wonderful Willow Stream Spa. Slide into the beautiful blue sea and snorkel around with the plentiful reef fish friends. Or turn off your phone, open that book and dial the villas hosts for your every need. Each of the super chic 120 villas has a definitive Maldivian feel and you can choose between being on wood above water or under canvas in the island's jungle heart.
So after all that relaxing you need to be fed and watered starting with breakfast at Raha Market not to forget lunch and dinner. You can also have dinner at the seafood restaurant Azure, with fresh fish supplied by local fishermen who can talk you through the catch of the day.
Then why not dine at Kata and believe you are in Japan – but just with fresher fish!
0