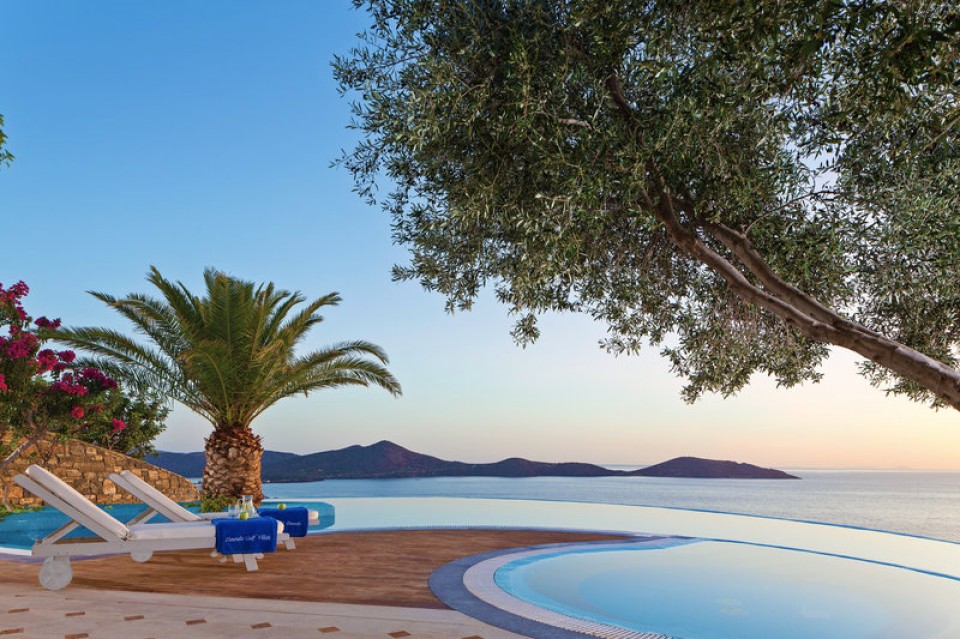 Hotel details
Cretan history dates back to 6000 BC, when the island was first inhabited. 8000 years later the Kadianakis family opened the doors of the Elounda Gulf Villas & Suites, a stunning hotel overlooking the Gulf of Mirabello. The hotel consists of a cluster of villas and suites which are a blended style of modern chic and traditional comfort.
Each of the 14 villas has a private pool and Jacuzzi in which you can relax whilst watching the sun set across the Mediterranean. The 10 suites are just as marvellous with their exquisite décor – notably the hand-painted trompe l'oeil ceilings in the bathrooms. Both villas and suites alike provide an elegant and peaceful retreat after a day of basking in the sun.
The choice as to whether to dine in or venture out might be tougher than one might anticipate. The latest in kitchen technology and carefully chosen interiors coupled with chef and butler service make staying in extremely appealing. The extensive wine list and Mediterranean dishes will beckon you to Argo, the hotel restaurant and bar, situated on the main poolside terrace.
Undoubtedly the best escape in the stylish resort of Elounda, if not in the whole of Crete.
0