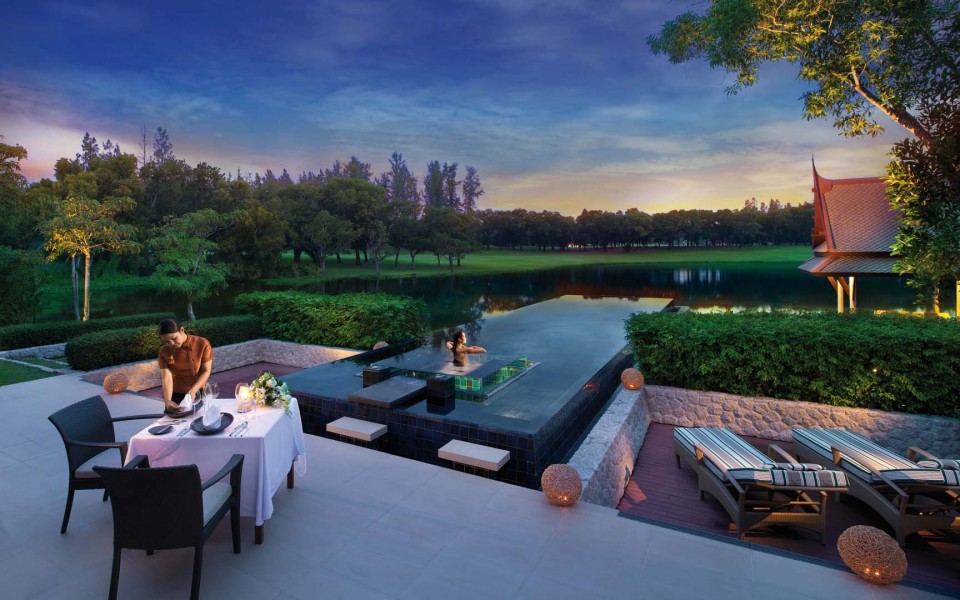 No auctions available at the moment
Hotel details
On the pristine shores of the Bang Tao bay in Thailand sit 24 highly exclusive DoublePool Villas overlooking the clear waters of the lagoon. Set in beautiful private gardens full of colourful local fauna, this holiday paradise is part of the Laguna Phuket resort area.
These gorgeously styled villas provide discerning guests with the last word in opulent luxury. Visitors can step directly from their bedroom into a swimming pool, which in turn leads to another larger private infinity pool. They can kick back and relax in a private jacuzzi, or sit and listen to the chatter of wild life on their terrace, enjoying beautiful views of the gardens and lagoon. This is a resort that really mixes relaxation with superb service, in equal measure.
Among the top-end features offered here are air-conditioning, full entertainment systems, spacious dining and lounging areas, a minibar, coffee maker, wine chiller, outdoor shower, steam room, and a 24-hour Villa Host to fulfil your every wish.
The resort's restaurant 'Tre' serves a wide selection of superb dishes that fuse Vietnamese and French influences spectacularly well. Alternatively, guests can dine in their villas, and once again, the personal Villa Host will organize absolutely everything.
Villa guests automatically have access to the resort's leisure offerings that include, Golf, tennis, a spa and a modern fitness pavilion. Watersport fans will also enjoy the opportunities for scuba diving, sailing canoeing and windsurfing. And all guests will benefit from the fact that this luxurious oasis is just a 20 minute private transfer from Phuket airport.
0