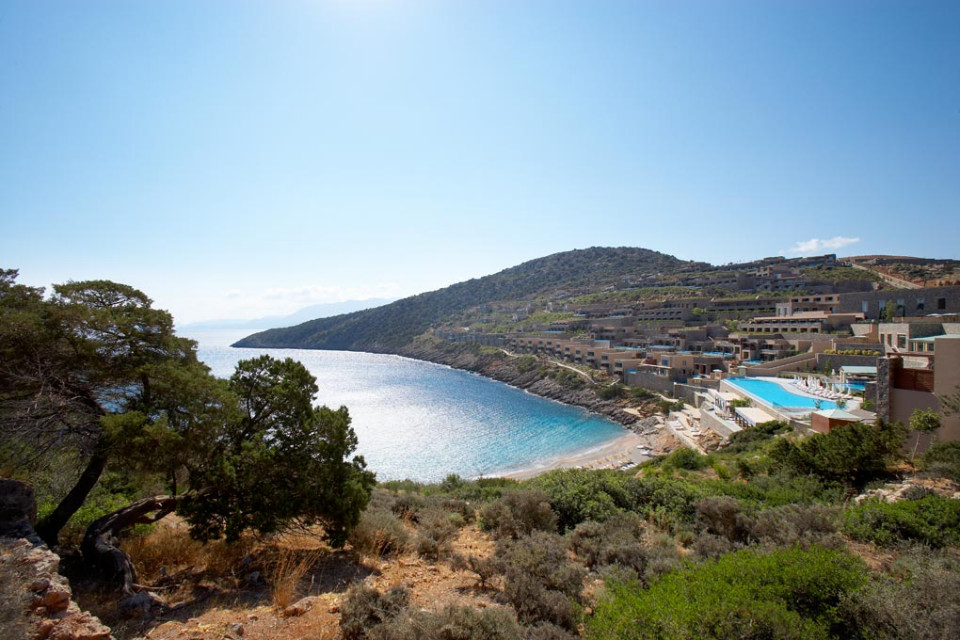 Hotel details
Contemporary and chic, Daios Cove is the perfect getaway for families & couples with its own superb sandy beach and private yet spacious villas cut into the cliff overlooking the bay. Most have their own private saltwater plunge pools; there are four restaurants to choose from so you can go somewhere different most nights without leaving the resort. During the day you can enjoy all the different activities on the water or try out the stunning spa facilities.
If you book one of the two or three bedroom villas which are ideal for a small family then you also receive additional items for your kids to make their stay even more enjoyable [and of course yours!]. And if you are into your wellness then try one of the Wellness Villas with their own sauna, treadmill and oversized bathtub. The choice is yours depending on your preferred style of vacation.
Guests love the cool, Crete chic decor with the chilled out lounges to relax in and the hospitality for which Daios is legendary and a key reason why guests keep coming back very year. Don't forget that the very east of Crete which is home to Daios is full of genuine local villages so if you have the urge to explore then this is for you!
0