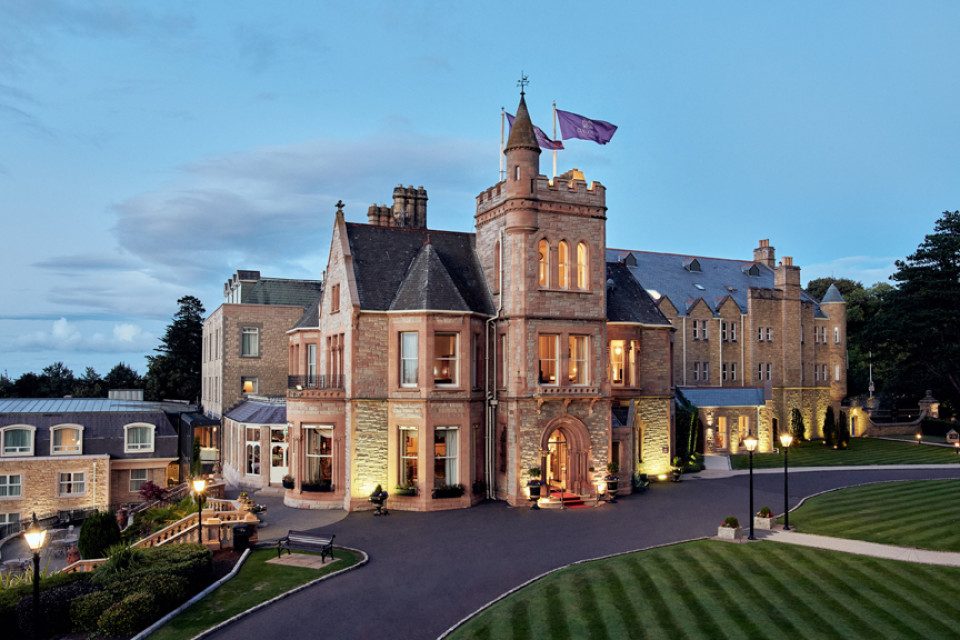 Hotel details
Northern Irish hospitality is legendary and nowhere will you get a warmer welcome than here at Culloden Estate and Spa.
Sitting in 12 acres of mature gardens and yet only minutes from Belfast city centre this is the perfect base from which to explore Northern Ireland or if you are looking to spend time enjoying all that modern Belfast has to offer. This is a traditional country house, reflecting its noble past and is both grand and intimate with warm furnishings and cozy log fires in the winter.
As you would expect the staff are a delight whilst being professionally attentive and nowhere is this more true than in the ESPA spa where you can lose yourself and soothe your soul in a minimalist environment of wood and granite. You will think you are in Japan!
After recent renovations the rooms are both larger and state of the art whilst having the most comfortable beds and wonderful modern bathrooms. Now 98 rooms down from 105 it means you have more space to kick back and relax in.
So if you have to drag yourself out of your beautiful room then head to Vespers for a wonderful locally sourced dinner and a creative menu from Paul McKnight and his talented team.
The restaurant and the menu will astound you with it's freshness and simplicity. And if it's more of a pub vibe that you seek then wander through the gardens down to the The Cultra Inn for hugely tasty pub grub and traditional Irish folk music on a Sunday afternoon.
0