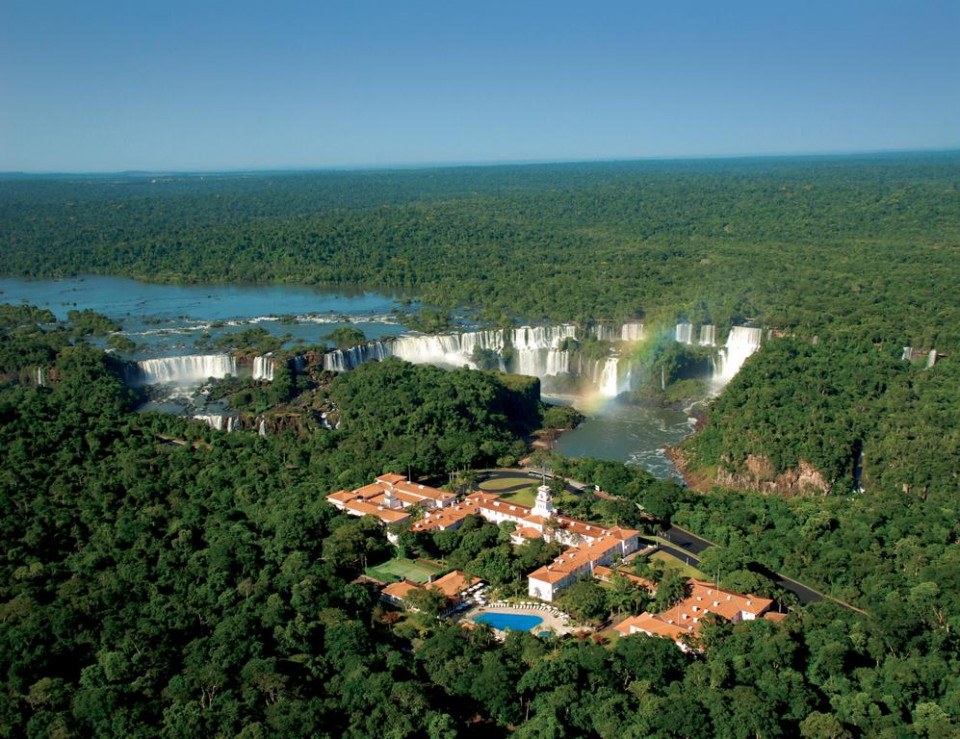 Hotel details
Perched on the edge of one of the world's great attractions and sitting in 700,000 acres of national park, Belmond Hotel das Cataratas is the only place to stay when you visit Iguassu Falls on the Brazil side. With a caipirinha in hand you have a front row seat of one of the planets greatest natural wonders.
Hotel guests have privileged access to the falls, which are a 30-second walk away from the lobby! So while day tourists visit between 9 and 5 you can go at dawn or sunset and have the world's biggest waterfall to yourself.
Each of the 187 rooms feels different but choose one of the 17 fall view rooms or a serene garden view room to calm your senses.
For lunch or dinner choose between the informal 'Ipe' Restaurant or the more formal Itaipu restaurant and book an outside table for a sunset view of the falls whilst enjoying Brazilian beef tenderloin with risotto. Paradise!
In the Belmond tradition the hotel is classic with a colonial charm and carries a sense of history and grandeur. Although only 60 years old the hotel has a certain historical ambience that transports you back to a different age.
The multilingual staff will tailor your stay to your own personal needs. Try the 2-hour Macuco Safari by boat or hire a bike and explore the park. Feeling lazy? Then sit by the pool surrounded by palm trees or experience the spa for the signature 'Essence of the Amazon' massage.
0