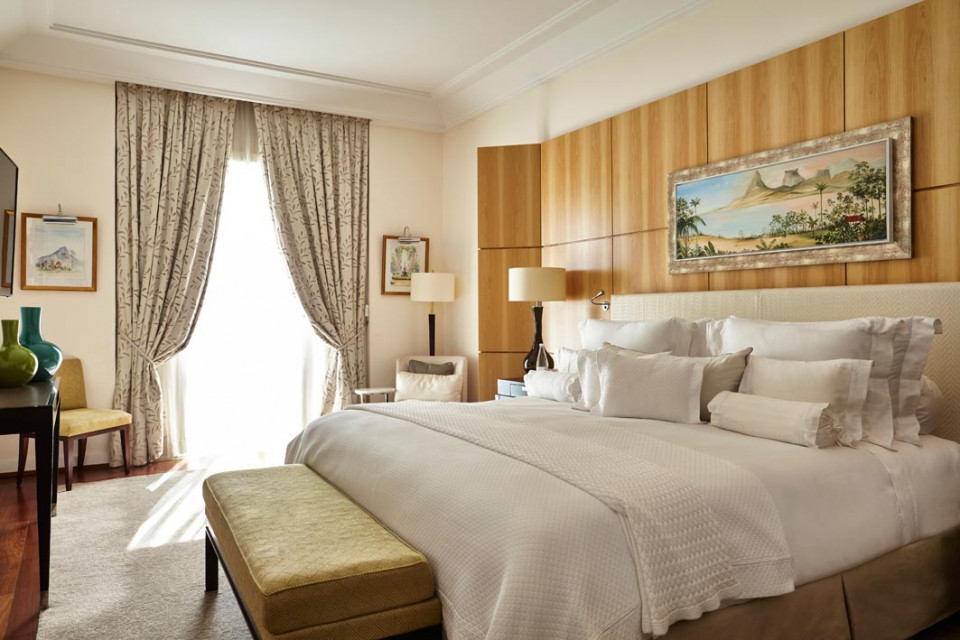 Hotel details
For over a century the Belmond Copacabana Palace has been the place to stay and continues to age gracefully with its own unique style. This is one of the world's great hotels in one of the greatest cities and everything about the hotel has been done with the guest in mind. This is the Copacabana – full of Rio glamour and brazilian chic, new bars, restaurants and shops have all re-appeared to present an eclectic mix of people and places and of course the world famous beach!
The Belmond Copacabana Palace is a classic hotel that celebrates the style of Rio and of Brazil. With a recent refurbishment, this 239-room and suites icon retains its place in hotel royalty. This is reflected in the English speaking staff who can deal efficiently and discreetly with your every need. The heartbeat of the hotel is the huge swimming pool where life happens around you and in the stylish bar and restaurant, 'Pergula'.
Try the rooftop tennis court or enjoy the hotel's own impeccable service on a sun lounger on the beach.
The rooms have huge beds with luxurious linens; try and book an ocean view room if you can. And you don't need to go far to experience the curious cuisine. 'Mee by Ken Hom' serves pan Asian creations from Malaysian curry to the freshest sushi. And if it's Italian you are after then enjoy 'Cipriani' and its more formal style. This is Rio HQ.
0