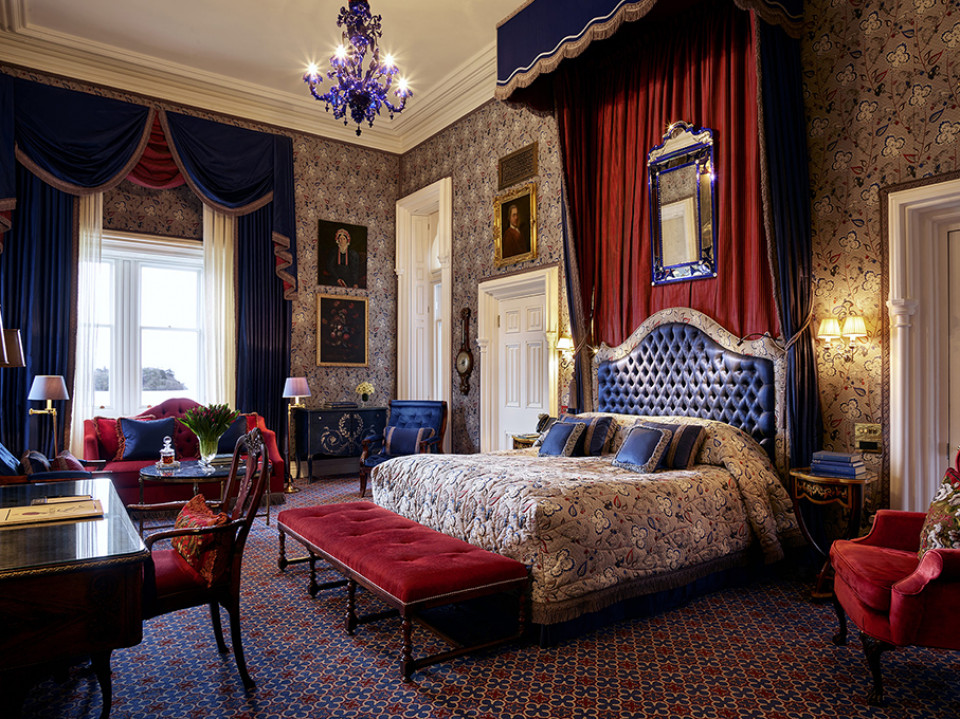 Hotel details
Ashford Castle in West Ireland really seems to embody the pristine beauty and history of this captivating country. You will immediately be charmed by its warmth and intrigued by the ancestry it holds. Look closely and you will catch a glimpse of this majestic castle's glorious past.
The guestrooms are of the utmost elegance, truly fit for the likes of kings and queens. You'll feel amusingly regal amid the marble fittings of your bathroom and the sumptuous coordinated fabrics and furnishings. Take advantage of the setting and imagine yourself as a prince or princess for the day.
To experience genuine culinary talent, have a leisurely lunch in the Drawing Room with majestic views over Lough Corrib, or dine in the George V Dining Room, where Chef Matz has introduced creative cooking with the best of Irish produce. For private dining we have the splendid Connaught Room with its wonderful Waterford crystal chandelier.
And if you thought being on vacation meant you had to give up that early evening jogging session, think again. Ashford Castle has mapped out trails for the jogging enthusiast that will lead you around its beautiful grounds, including the walled gardens restored to their former glory as they were during the Guinness Family ownership of the Castle. If you prefer the indoor exercise, there is a gymnasium which can be followed by a Jacuzzi, steam or sauna.
0