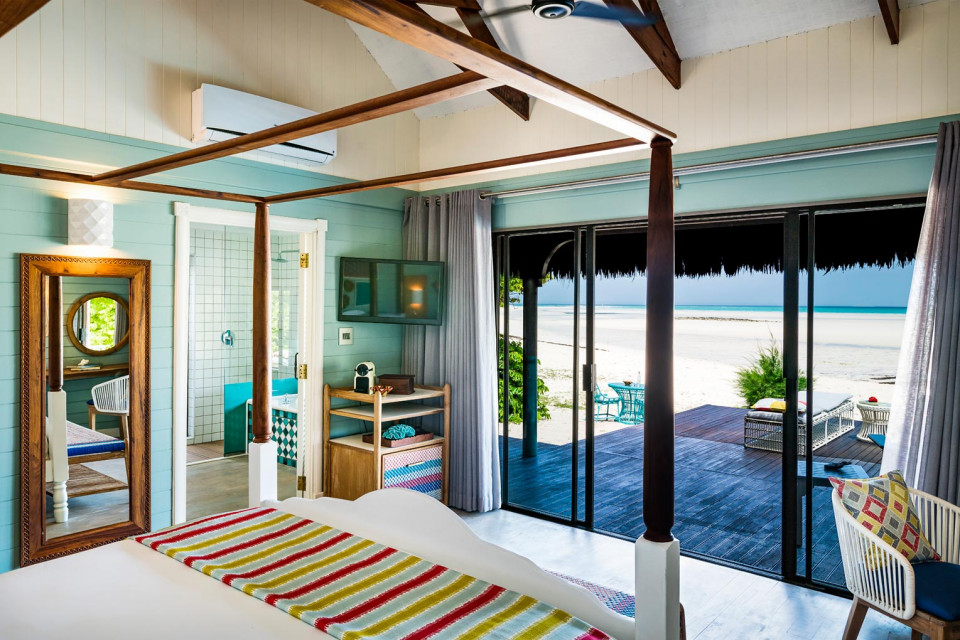 Hotel details
Medjumbe is a small private island, part of the protected Quirimbas Archipelago that stretches along Mozambique's northern coastline. Here, the horizon is an endless swirl of white sands, turquoise lagoon and Indian Ocean blue. And with only 12 beach villas dotting the island you can cast away in luxury Robinson Crusoe style. Set sail in search of whales and dolphins. Dive some of the world's best reefs. Laze on deserted stretches of beach as sea turtles come to shore to lay their eggs.
To be specific, luxury doesn't come more exclusive than Medjumbe, the epitome of Africa chic. You can laze on your deck overlooking the ocean, pop into your own plunge pool to cool off or best of all enjoy your outside shower. Of course you can eat in the privacy of your own villa or stroll along the sand to savour sensational seafood at Jahazi whenever is convenient for you because Medjumbe is designed to rejuvenate and empower you ready to return to the rigours of the real world.
You can be as active or as laid back as you like – the choice is entirely yours. If you would like to kayak or paddleboard around the island then make sure you gaze at the coral life below. Or stay on dry land and enjoy the lap pool in order to work up an appetite for dinner. You can also enjoy the Anantara Spa with our signature treatments all built around you.
Given the privacy and exclusivity of the island this is also the perfect wedding location as well as for that memorable honeymoon or incredible vacation.
0